Marlite Artizan™ Digitally Printed FRP
Create Stunning Decorative Walls
Strong, flexible, and just the way you imagined. That's the result you'll get every time you choose Marlite® Artizan custom wall panels to complete your projects. Whatever wall panel design you dream up—an image, a logo, a mural, or the look of natural materials—we can produce it in flawless, vivid detail on digitally printed fiberglass reinforced plastic (FRP). Available in 4' x 8' or 4' x 10' panels.
Choose Decorative Panels Made to Last
Behind every beautiful visual we print you'll find today's most advanced wall protection. Marlite Artizan decorative interior wall paneling is easy to clean, fire rated, and resists impacts, scratches, water, stains, and mildew. You can install our panels over almost any existing surface, and our colors are solvent free, which means no lingering fumes. Artizan custom FRP wall boards are the ideal choice for any interior space that's heavily used on a daily basis.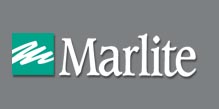 Visit Marlite® for more information about Artizan™ wall panels.