As a Marlite®APP Partner, Mattison Martinoli Inc. is a great place to get your Marlite® Application products.
Our office personnel can assist you with quotes on material, suggesting a product that fits your vision, creating shop drawings, and answering questions about installation.
Mattison Martinoli Inc. can also order, deliver, and install at your location.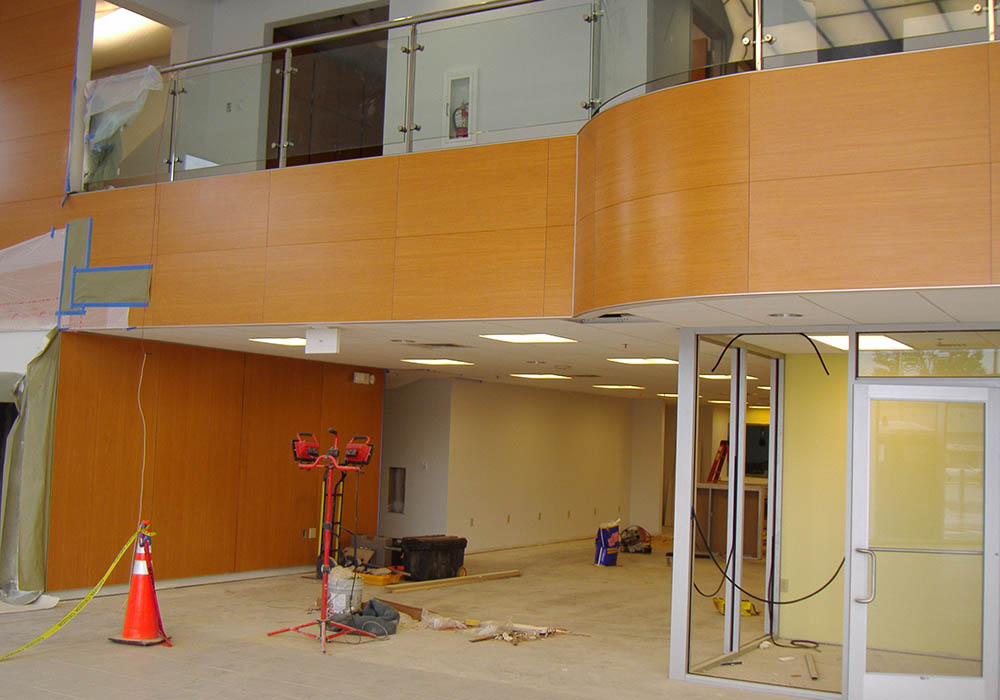 Marlite® Surface Systems®
Surface Systems® is a contemporary modular wall panel system featuring 3/4" thick panels that are easily attached to a subwall using Marlite's clip application system. Surface Systems provide the most effective means of applying a wide range of natural materials and faux finishes to flat and radius walls.
Marlite® Sieva™
Sieva is a durable High Pressure Laminate (HPL) wall system using 7/16" panels for a stable and secure installation. Four different reveal options and multiple panel sizes and configurations provide the template for artistic wall design, easily and affordably.​
Marlite®Modules™
​Modules are 1/2" thick panels with engineered tongue & groove joinery that fit together to form finely detailed grid patterns on walls. With fifteen standard square and rectangle sizes, Modules can be mixed and matched to create virtually limitless wall configurations.
Marlite®Myriad™
Myriad provides an ensemble of pre-manufactured panels with choices in opaque, transparent and translucent materials within a "snap-fit" framing system. The system features pre-installed LED backlighting components making illumination simple.​
Marlite® CeramicSteel
​a3 CeramicSteel is one of the most durable surfaces available anywhere in the world. Strong, consistent and enduring, it is scratch resistant and will not corrode. It refuses stains and is colorfast. As a result, cleaning is easier, maintenance is minimal and life cycle costs are dramatically reduced.
Marlite®Volta™
Volta panels are carved designs on Medium Density Fiberboard (MDF) offering exquisite appeal and a sturdy core material. With a multitude of pattern designs and finish options, it's easy to create a unique "sculpture" for your walls.​
Marlite®Volta™ Flex
Volta Flex Panels are lightweight thermoplastic sheets available in a wide variety of patterns and finishes. The flexible sheets can be rolled for shipping yet are completely rigid when laminated. Volta Flex is an economical way to bring unique design to vertical spaces.​