Acrovyn® Wall Coverings
Acrovyn® Wall Covering for Interiors is the perfect protection against daily wall abuse. The Acrovyn® Wall Panel collection is more durable than laminate and stained wood, and Acrovyn®​ by Design's embedded digital imagery gives you the freedom to create interior environments that range from classic to wildly expressive.

Acrovyn® Wall Protection
Acrovyn® is the legendary leader in wall protection, its customizable aesthetic, along with durability and performance, are the features that give it the sustainability to withstand the test of time. CS' Acrovyn complete line includes corner guards, handrails, crash rails, and wall and door protection products in a variety of materials. Acrovyn's creative palette includes solid colors, woodgrains, real wood, and metals to offer a well-rounded selection for wall protection in any interior space.
Acrovyn Corner Guards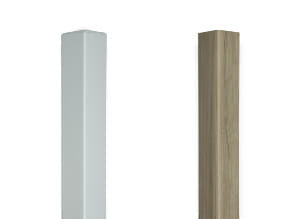 Industry-recognized Acrovyn Corner Guards are a simple solution to protect these areas and are available in designs and material options to suit every interior need. Our Acrovyn corner guards are available in a wide variety of solid colors, woodgrains, and brushed metal finishes.