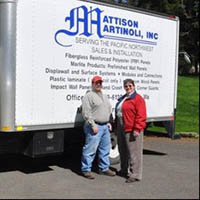 Julie (Mattison) Martinoli
Resided on the West Coast and learned the trade from her father Raymond Mattison. He established Raymond Mattison Company in 1956, specializing in residential plastic laminate counters and tub surrounds. Later, he became known as the best laminate guy in the Northwest. After working with her father for many years, Julie started the Julie Mattison Company in 1991. She branched out into the commercial market as an interior wall panel installation company, also installing Plastic Laminate, FRP, Marlite Plank and Slatwall.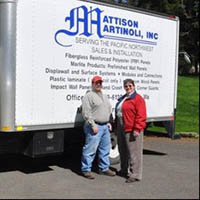 (Bill) William Martinoli II
Resided on the East Coast learning a wide range of construction talents from his father, William Martinoli Sr., who established Murs Construction in 1970. Murs Construction specialized in concrete bridge work, Gamma ray vaults, structural steel, wood framing, turnkey housing and apartment buildings. After working for his father for several years, Bill started Cedar Construction in 1993, a framing company based on the west coast focused primarily on the residential housing market.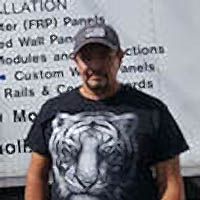 Jose Becerra
Warehouse Manager / Logistics Coordinator
I am originally from Guadalajara. My mother and brother still live there, but the rest of my family is here. I have two great kids, Giovanny and Jasmine, and my beautiful wife, Ana. I have been a part of the MMI team since 2016. I am proud to be positively contributing to the future of our society by helping MMI build and finish schools and educational establishments throughout the PNW.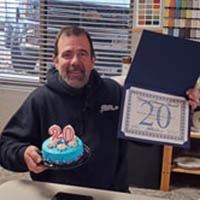 Ray Patee
I have been a Mattison Martinoli Inc. team member for 21 years. My experience in our trade is wide reaching, however, and I have a total of 42 years of experience working in this business! I enjoy fishing and building wooden model ships in my spare time.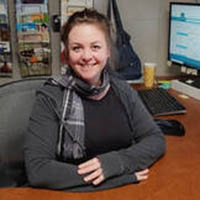 Sarah Cole
In early 2020 I decided to switch my career path to be able to work closer to home. I'm a beginner in this field and I'm happy to learn something new every day. My goal was to acquire a new set of skills and expand my professional experience. Growing up in Washington State has been nothing short of amazing. I'm a wife, mother, and have life-long friends here.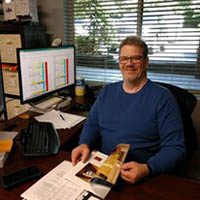 Michael Corwin
Estimator / Project Manager
I've worked in the construction field for over 25 years. Aside from estimating, I've been a supervisor, project manager, and have worked in the field. I've worked on many projects though out the years. It takes a team to build, and I'm glad to be part of a good one. I've been a lifelong resident of Washington State, went to the University of Washington and hold a BA in International Trade and Development from the Jackson School.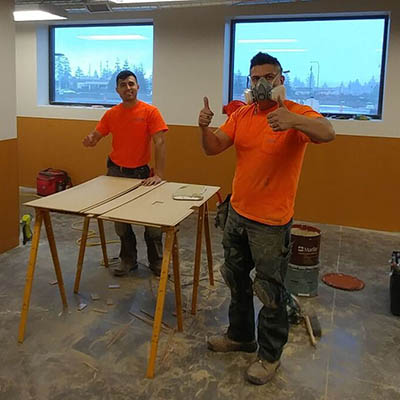 Other Team Members
We have several other team members you also may have communicated or worked with. You will find them working hard on various aspects of our projects and out and about enjoying our great community!